SLO Gin
Based in San Luis Obispo, California, SLO Handcrafted Spirits is a new distillery focusing on reviving traditional and obscure small-batch spirits and liqueurs.
Located in the heart of California's Central Coast, all the spirits are produced with the highest quality local ingredients – some even as local as distiller Maggie Clark's own garden, like the blackthorn berries used in recreating her family's traditional sloe gin recipe as her flagship product. 
Inspired by the rich history of Arts & Crafts movement in the area, the brand and packaging incorporate custom illustration and classic patterns by William Morris, reflecting key ingredients or significant native flora and fauna.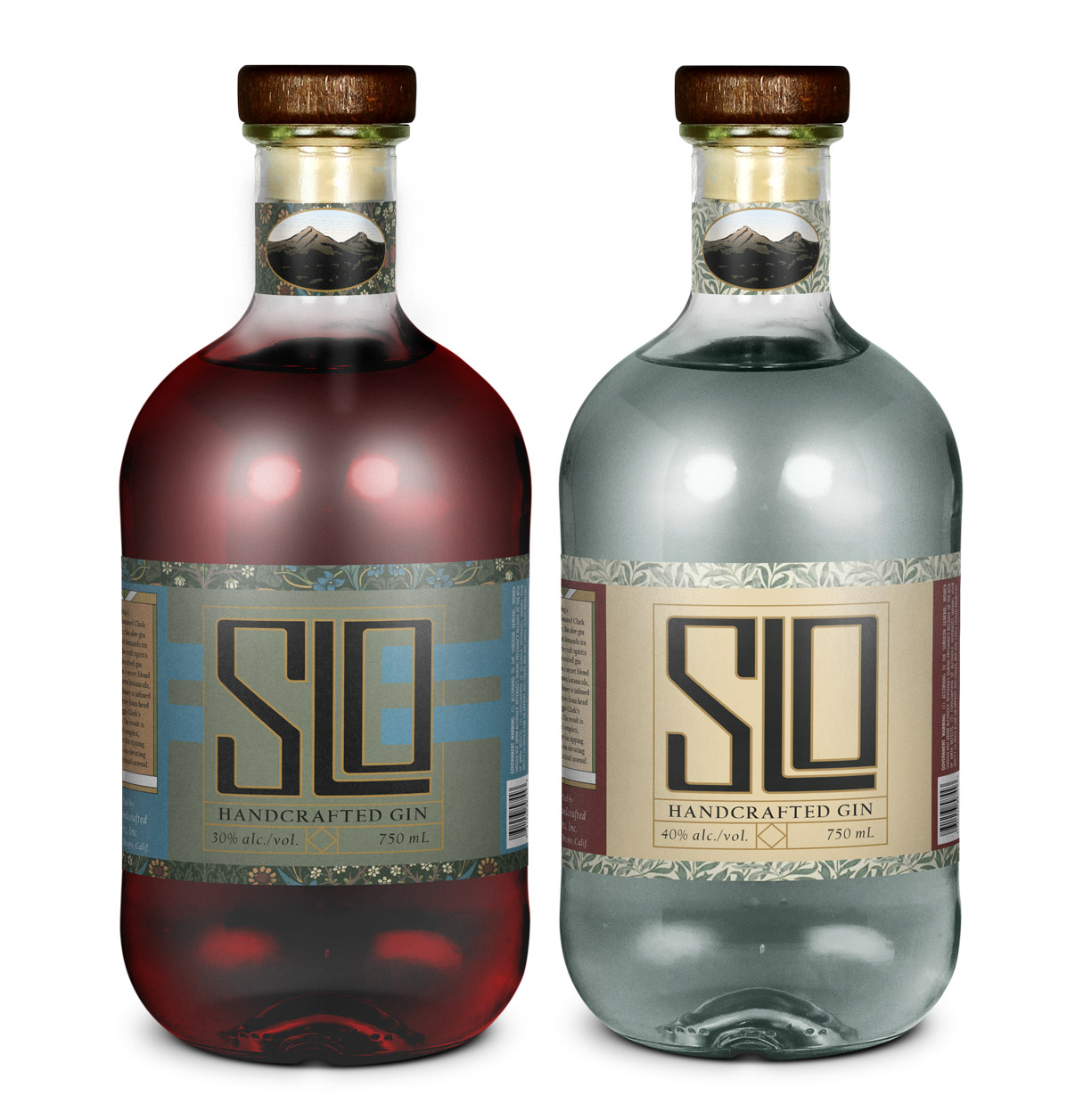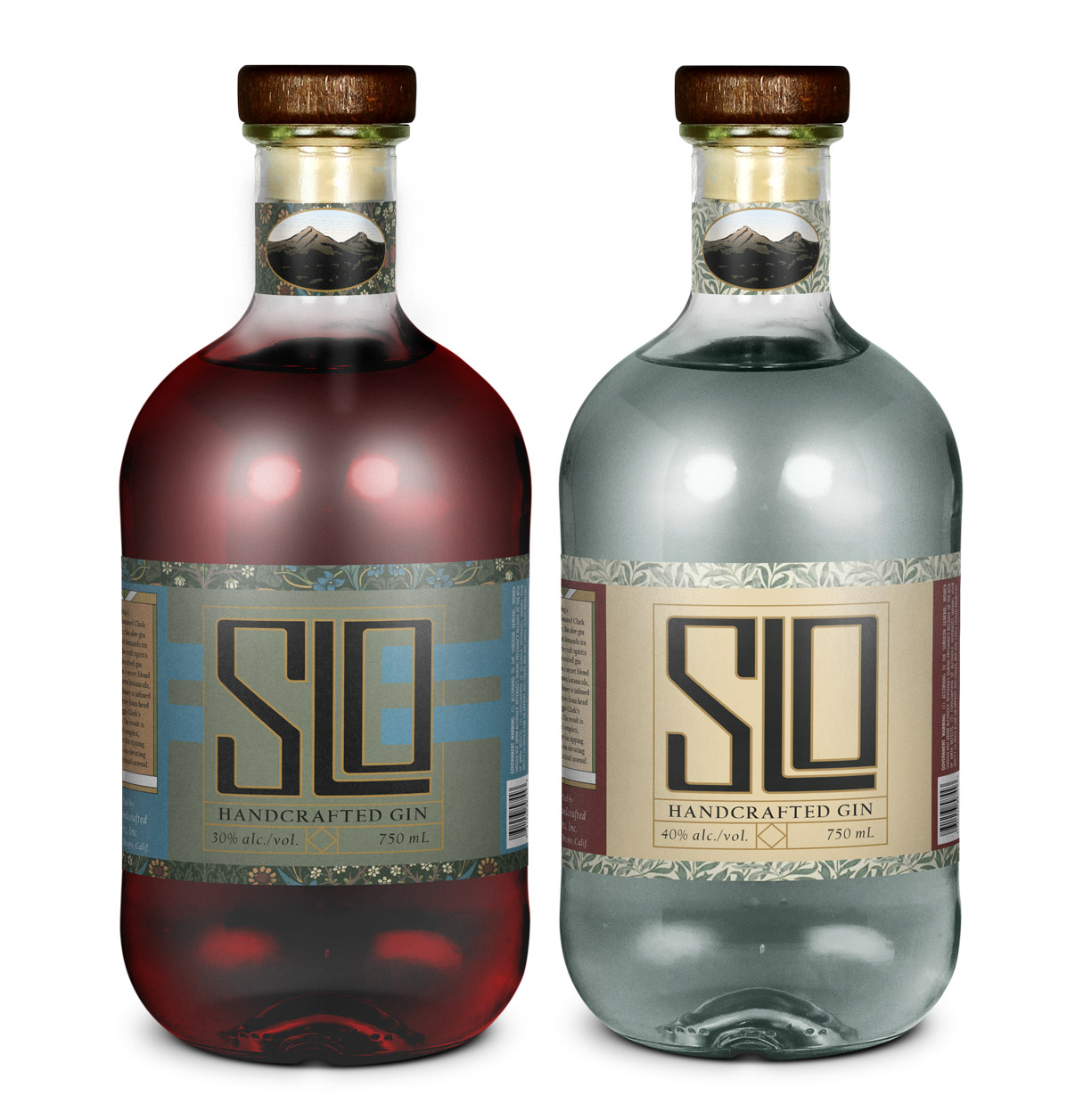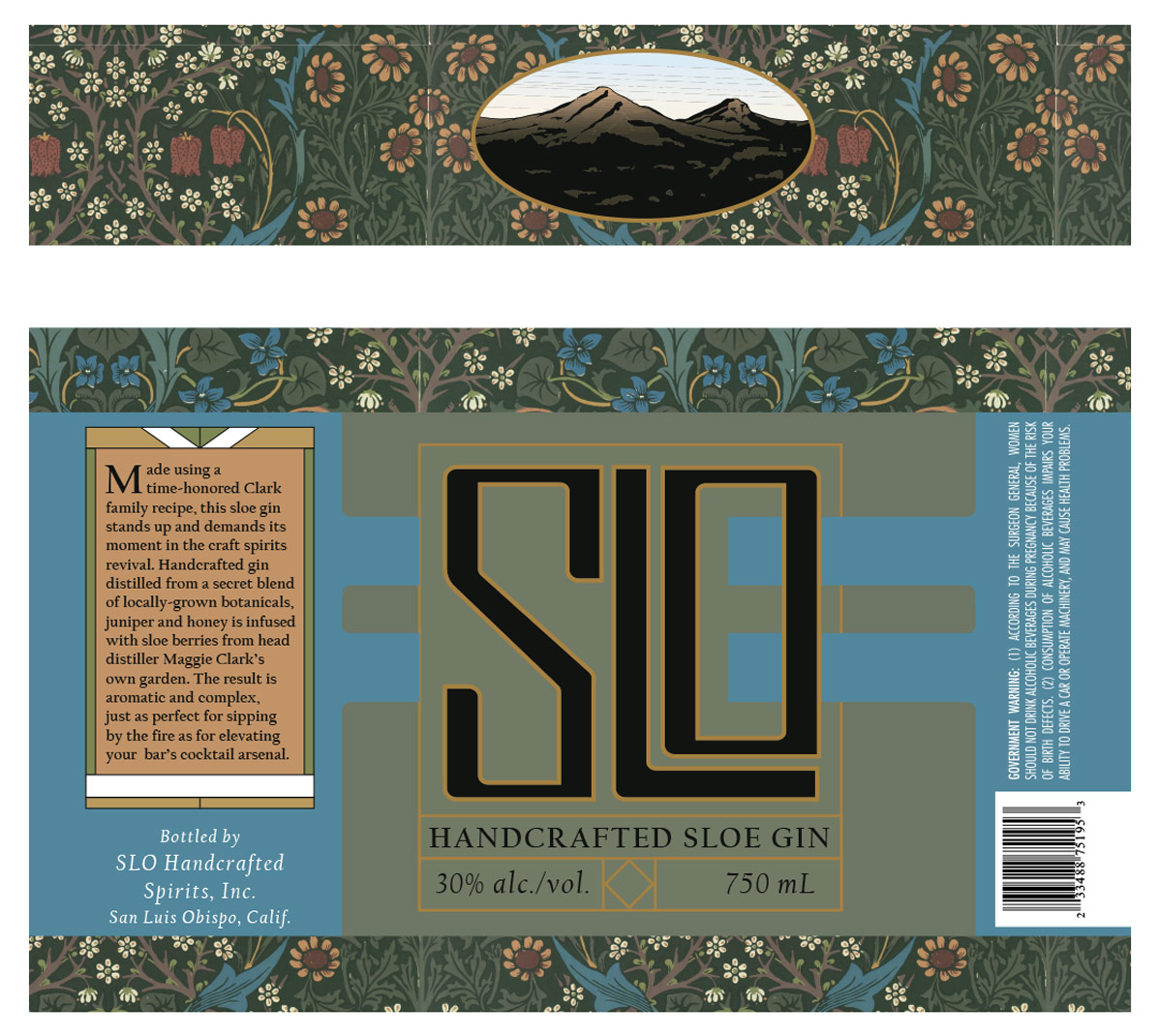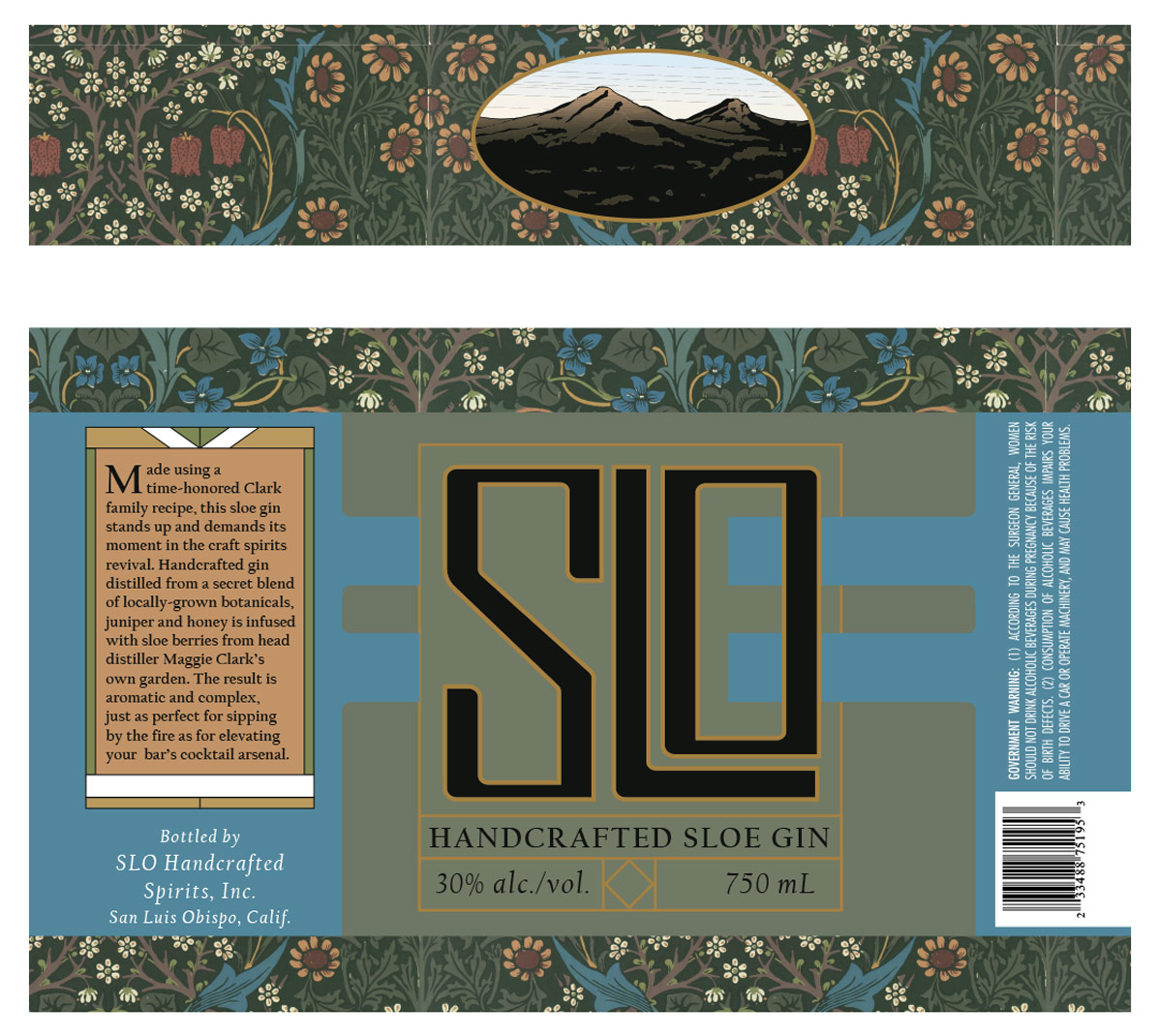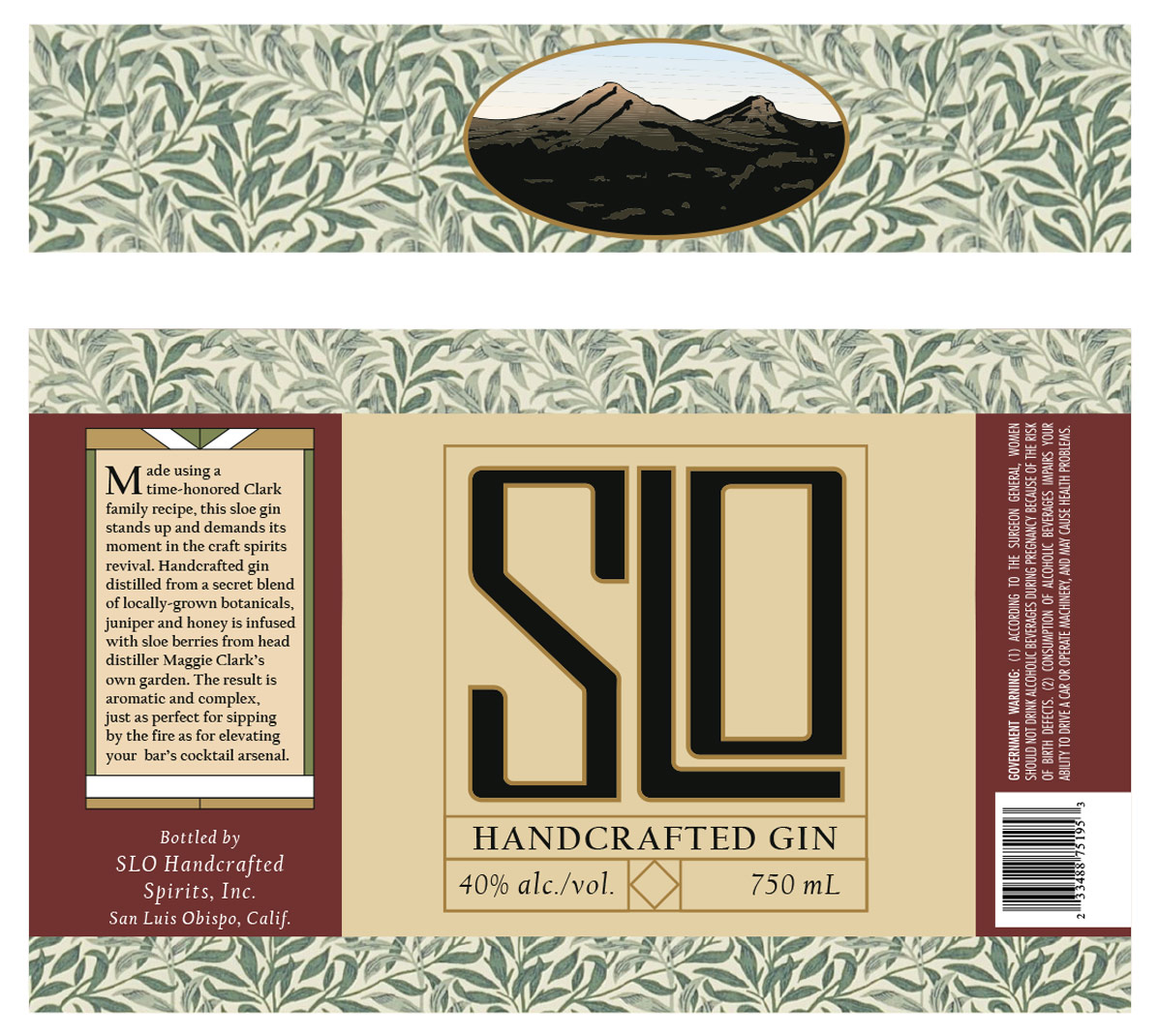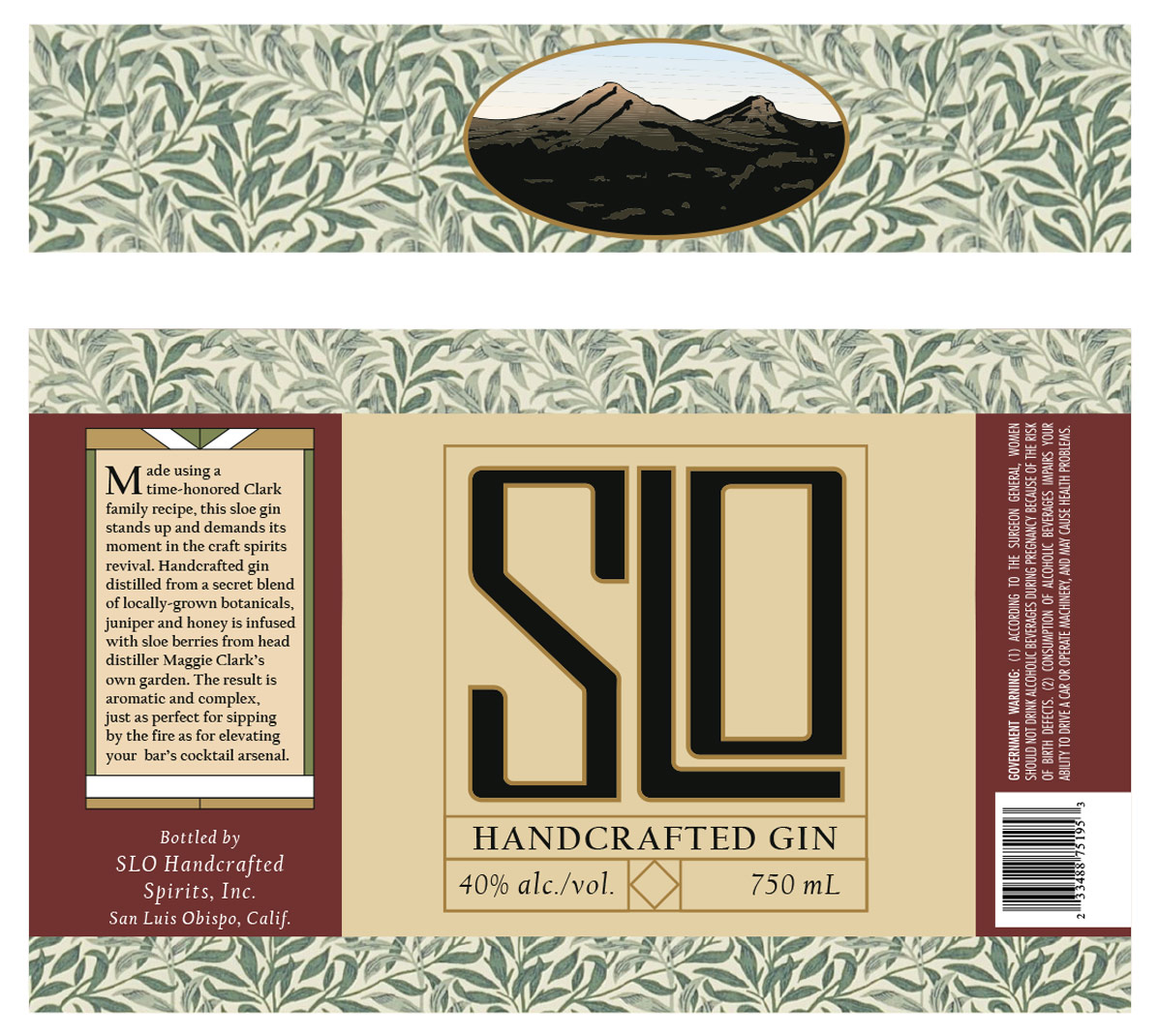 "Made using a time-honored Clark family recipe, this sloe gin stands up and demands its moment in the craft spirits revival. Handcrafted gin distilled from a secret blend of locally-grown botanicals, juniper and honey is infused with sloe berries from head distiller Maggie Clark's own garden. The result is aromatic and complex, just as perfect for sipping by the fire as for elevating your  bar's cocktail arsenal."